Le Café et la Table d'hôtes de Pariliana
Please, choose your language and our website will be automatically translated.
Vous pouvez convertir nos tarifs en utilisant le convertisseur en ligne joint en fin de page
Ateliers de cuisine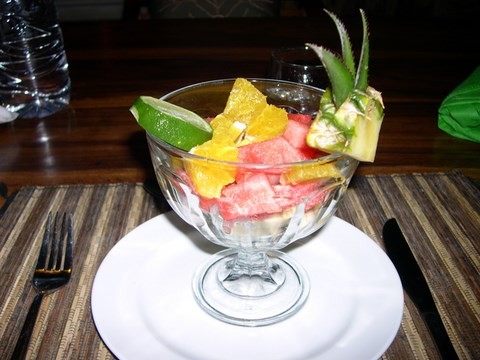 Vous aimeriez savoir réaliser le plat préféré de vos vacances ? Notre Chef balinais vous en livre tous ses secrets (en français !) pour 400 000 Rp. TTC par personne, en vous aidant à réaliser les 2 plats de votre choix. (Deux plats par séance.) Le prix comprend la dégustation de vos plats à la fin de la séance. Un atelier dure en moyenne 1 heure et demie. Les ateliers ont lieu sur rendez-vous (parilianabali@gmail.com ou tel : +62 (0)361 849 3629 mobile : +62 (0)822 3629 3319 (Nathalie Wayan sur Viber et WhatsApp) ; mobile : +62 (0)812 3603 8322), tous les jours à 11h30 ou 12h00 et à 17h00.
Cf. la rubrique : Atelier de cuisine et notre site dédié http://cours-de-cuisine-en-francais-a-bali-ubud.com
Heures d'ouvertures et réservations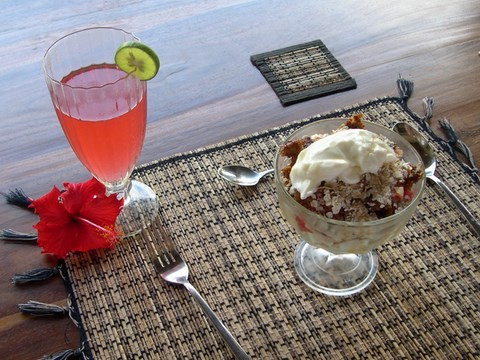 Le Café-Table d'hôtes est ouvert à nos hôtes ainsi qu'à tous les visiteurs désireux de se restaurer à partir de 8h15, sur réservation et commande de ses repas (la veille pour le petit-déjeuner et le matin pour le dîner).
Le soir, après dîner et après votre atelier de cuisine,
nous pourrons vous raccompagner à Ubud si vous ne résidez pas à Pariliana.
Consultez la carte pour faire votre choix
Nous répondons toujours à vos messages dans les 48 heures maximum.
Ainsi si vous ne recevez pas de réponse immédiate de notre part c'est que nous n'avons pas reçu votre message
et nous vous remercions de bien vouloir nous le ré-envoyer.
Pour voir le diaporama de la Maison d'hôtes
Cliquez sur ce lien
(Le diaporama est encore sous l'ancienne et première version de notre site... Nous vous remercions de bien vouloir nous en excuser.)
Diaporama Maison d'hôtes
Pour convertir nos tarifs au taux du jour